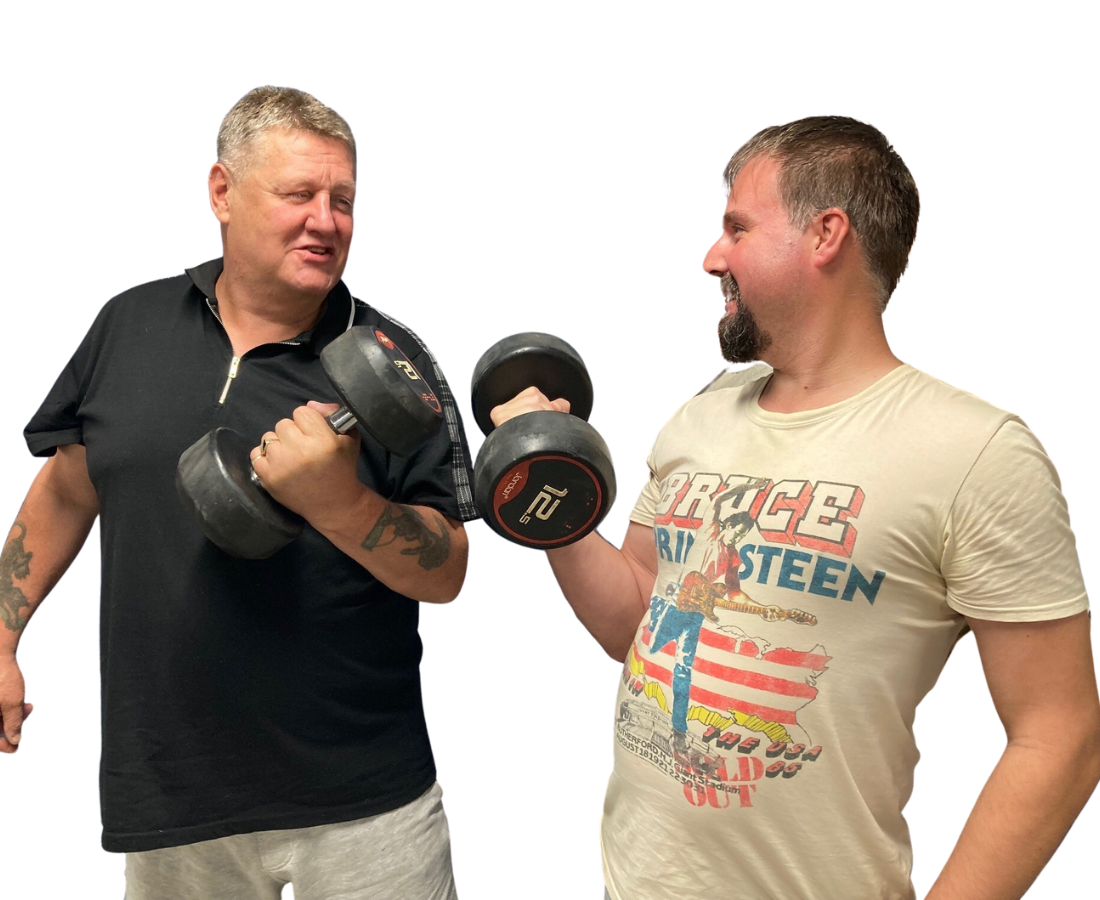 Health & Wellbeing
Helping local people be better
Enhancing physical and mental fitness, and creating more opportunities for adults and young people in Warrington.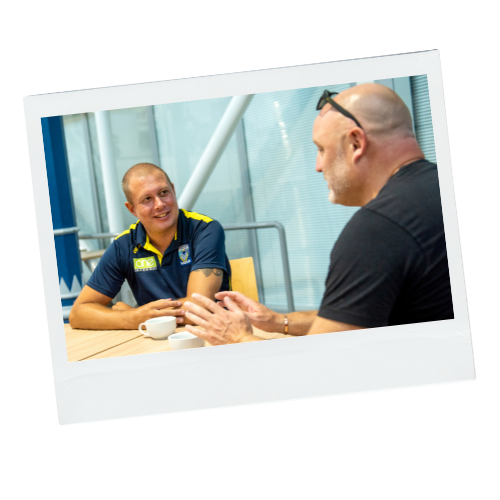 Health & Wellbeing
Offload
Men's Mental Fitness
Offload is aimed at adult men who have low to moderate mental health and struggling with the pressures of life (no formal medical diagnosis required).
It is a set of 10 mental health workshops using the lived experiences of professional athletes, designed to raise awareness & tackle stigma of mental health/illness by developing self-management toolkit for beneficiaries.
Offload saves lives; it increases confidence & self esteem, creates better coping mechanisms and participants develop crucial life-changing social connections.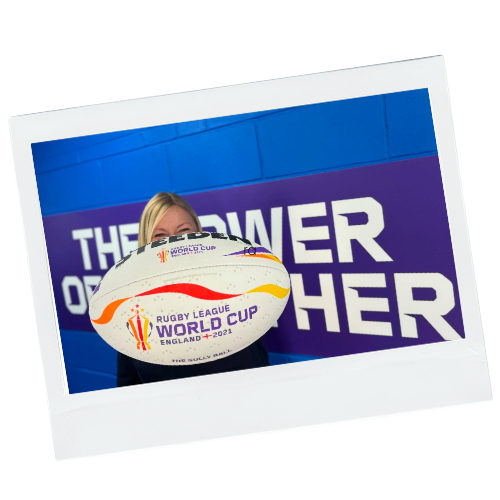 Health & Wellbeing
EmpowHER
For young females (KS4) & adult women
EmpowHER is a mix of personal development sessions with peers who have low self-esteem, body confidence and social networks.
It increases confidence, develops personal safety skills and aims to change perception of physical activity. EmpowHER raises aspirations, identifies additional issues and connects individuals to appropriate additional support needed.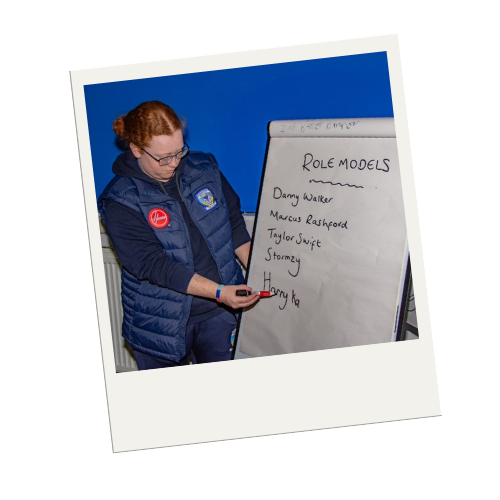 Health & Wellbeing
Inspiring Futures
For young people aged 11-14
The Inspiring Futures project is for 11-14 year olds identified as being vulnerable and likely to engage in risky/anti-social behaviours and/or crime.
It's an intervention project delivered in secondary schools to promote self esteem, communication, teamwork, and wellbeing incorporating key messages from professional Rugby League athletes who have faced adversity in their lives.
Inspiring Futures stops young people getting criminal records. It reduces the need for Police involvement, builds self-confidence, resilience and character. It provides a stable and supportive environment and as a consequence, participants see improved behaviour in school/at home.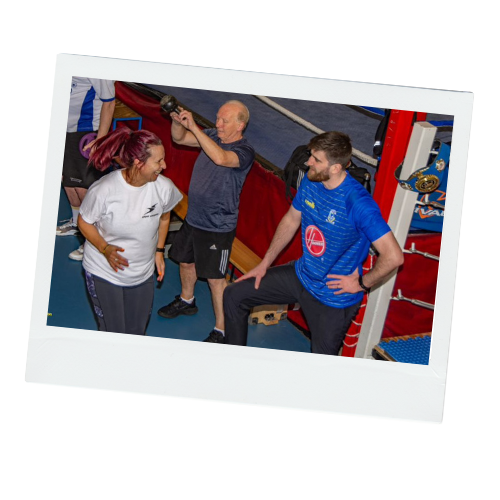 Health & Wellbeing
Wolves in Motion
For anyone over the age of 50
Weekly physical activity/social sessions for men/women who have high levels of loneliness and social isolation. Sessions include:
- In the Sheds Reminiscence
Sessions improve quality of life and increase physical activity. They help manage long term health issues, improves mood and provides social connections.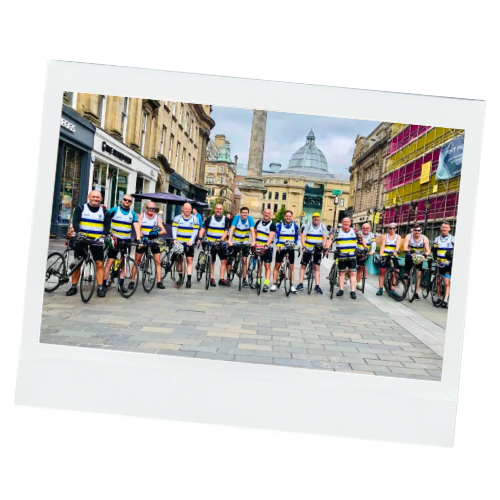 Health & Wellbeing
Magic Weekend Cycle Ride
Suitable for anyone over the age of 18
Our annual fundraising bike ride to Magic Weekend involving beneficiaries from health and wellbeing projects, this is suitable for adult men/women who want to take part in a fundraising challenge to 'give back' to the Foundation.
This provides a goal and a purpose for participants. It increases physical activity plus there is the opportunity to develop corporate partnerships through sponsorship and new participants.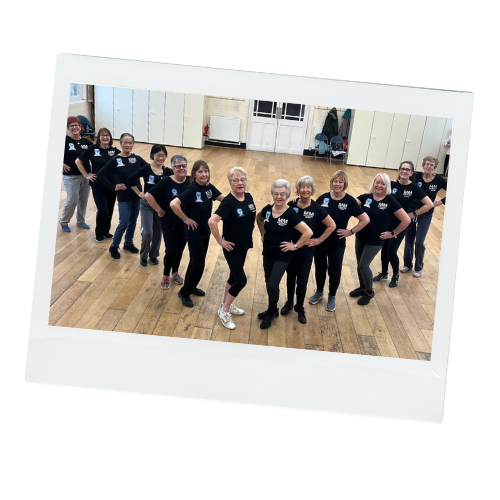 Health & Wellbeing
Mature Movers
For anyone over the age of 50
At locations throughout Warrington, Mature Movers offers low-impact dance classes set to feel-good music; we have both seated and standing classes available.
Sessions increase physical activity, social interaction and improve quality of life, improving mood and providing social connections.